Needham Lights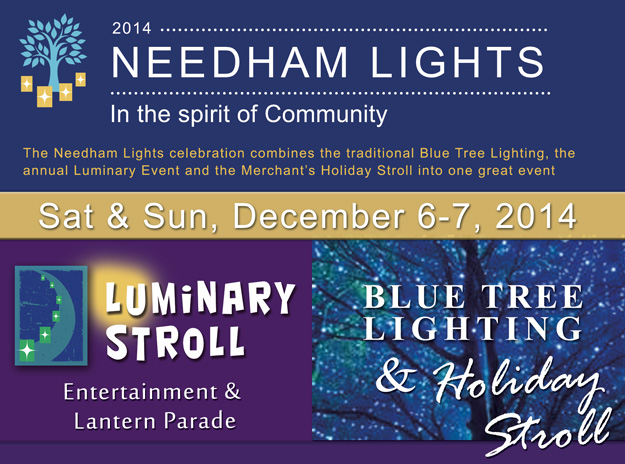 Luminary Stroll now Combined with the Blue Tree Lighting
Community Center of Needham is excited to announce the return of the popular Luminary Stroll event now combined with the annual Blue Tree Lighting and Merchant's Holiday Stroll. The event will take place on Saturday and Sunday, December 6-7.
Saturday will be filled with shopping in Needham Center, crafts, lantern making and performers from 12:00 to 5:00 PM. A spectaular magic show at 3:30 PM inside Powers Hall followed by a Lantern Parade to the Blue Tree Lighting at 5:00 PM. To be finished off with a new, bigger fire performance immediately following the Lighting.
Sunday evening Neighborhoods will light their Luminaries in peaceful celebration of their community. This year's event will help close a gap for gym space by sponsoring open gym time duing the winter.
See the full schedule at www.luminaryStroll.org